In this section, we'll walk through the entire purchasing process. It all starts on the buy now page. Here you can build a quote, which you can later pay for with a check or credit card.
Before you can build a quote, you must create a DiffPlug account and you must be logged in. If you eventually decide to purchase the quote, the licenses will initially be assigned to whomever created the quote. If you work in a company with a purchasing department, we recommend that the engineer who will be using DiffPlug should create the quote, which he can then email or print for the purchasing agent. Licenses can be easily transferred within a company, so it's not a big deal either way.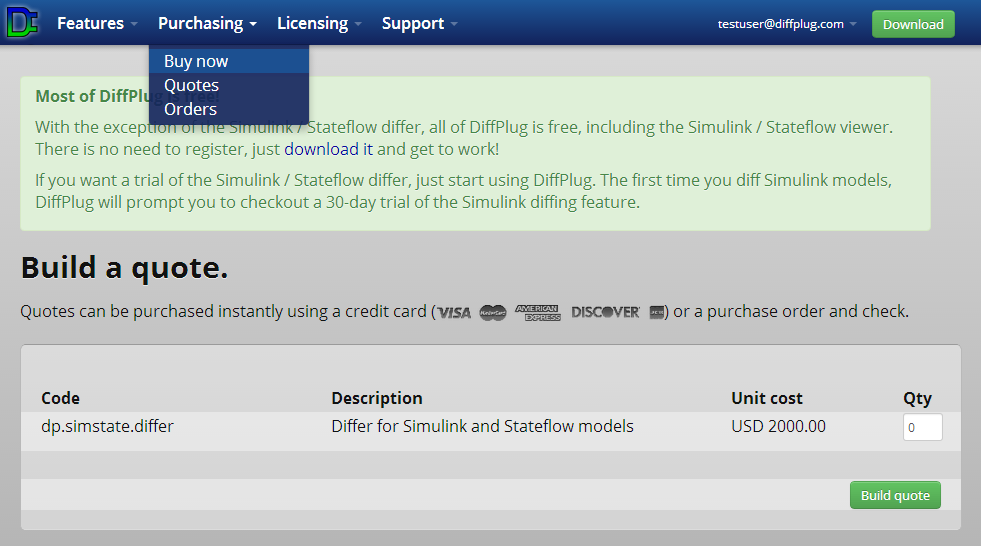 Quotes are non-binding, build as many as you want. They are valid for 30 days after the creation date. Below is an example quote for a single seat of the Simulink differ.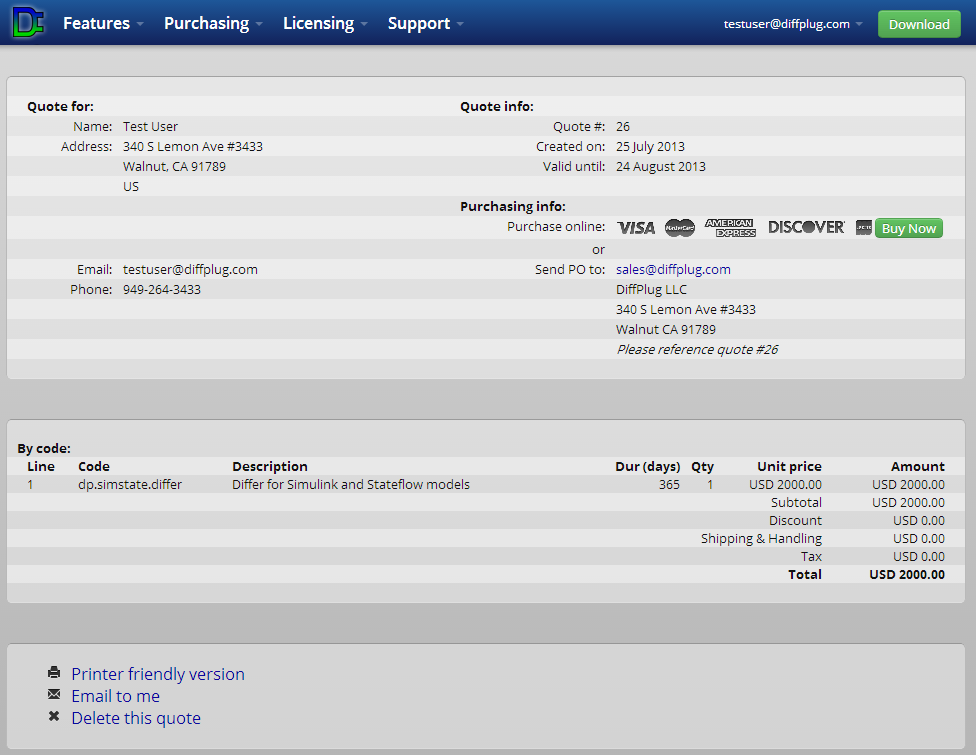 There are two ways to purchase a quote.
Purchase online by clicking the Buy Now button.

Send us a PO which must reference the quote #

Via email to [email protected]
Via snail mail to
DiffPlug LLC
340 S Lemon Ave #3433
Walnut, CA 91789
As soon as we receive your order, either via online purchase or PO, we will create your licenses. At the bottom of the order, you can see the licenses which were created. These are available for immediate activation.
In the case of a PO, these will be temporary 30 day licenses which will be extended to the full terms of the order as soon as payment is received. An order which is placed via PO can be paid by check or by credit card. Below is an example order.